Grow your business with Microsoft Dynamics 365 Business Central
Microsoft Dynamics 365 Business Central, previously known as
Microsoft Dynamics
NAV (or Navision), is an ERP software for businesses on a path to accelerated growth. The cloud-based business management software encompasses services across the entire spectrum of business functions, from accounting and financial management; sales, marketing, and service; project management to supply chain and operations.
The easy to adopt and feature-rich business management software helps you to manage and automate operations, in a way, that all your business data is integrated into one system, giving every department a unified view of the overall business. It is the foundation on top of which your business can blossom and meet evolving needs, both today and in the future. Watch how Microsoft Dynamics 365 Business Central can drive your organization's digital transformation in this video by Errol Schoenfish, Director, Product Marketing, Microsoft.
Microsoft Dynamics 365 Business Central: Features
Rich in features and capabilities, Microsoft Dynamics 365 Business Central can help your business achieve more by connecting data, business analytics, and AI-empowered predictive inputs, making it the best business management software for growing businesses.
Solutions that fit you. Not the other way around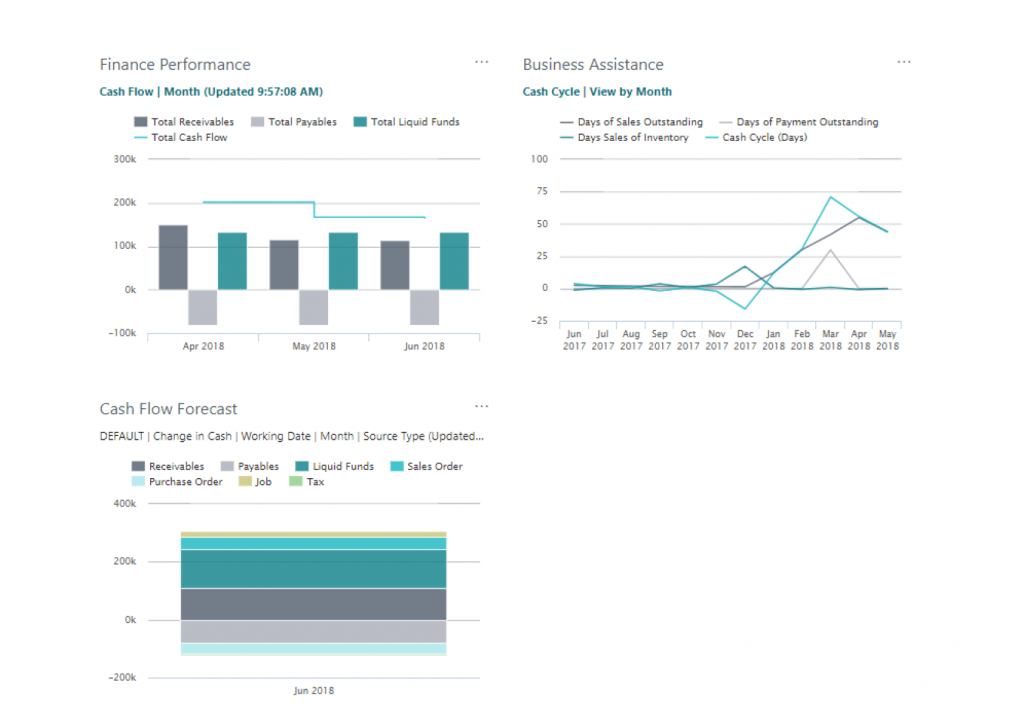 Data connectivity - Bring together data across accounting, sales, purchasing, inventory, and client transactions to gain a unified financial view.
Built-in Power BI dashboards - Chart financial performances in real-time to help identify patterns and trends.
Streamline processes - Accounting processes such as accounts receivable and payable can be streamlined and automatically reconciled.
Data modeling and analysis - Analyze data across multiple dimensions and forecast better.
Reporting - Customize and share reports with seamless Excel integration.
Automated stock calculation and replenishment triggers – Get suggestions on when to replace inventory with automatic calculation of stock levels, lead times, and reorder points.
Approval workflow – Prevent unnecessary purchases and avoid overdue penalties by vendors.
Built-in intelligence – Indicates what inventory to replenish in addition to automatically creating purchase orders, by using sales forecasts and expected stock-outs.
Client interactions tracking – Track your client's historical information to gain automated guidance on best upsell, cross-sell, and renewal opportunities throughout your sales cycle.
Accelerate quote to cash sales process – Thanks to Outlook integration, you can access sales-related enquiries, manage service requests, and process payments directly from your inbox.
Comprehensive client life cycle overview – Access service tasks, workloads, and employee skills to effectively assign resources and facilitate case resolution.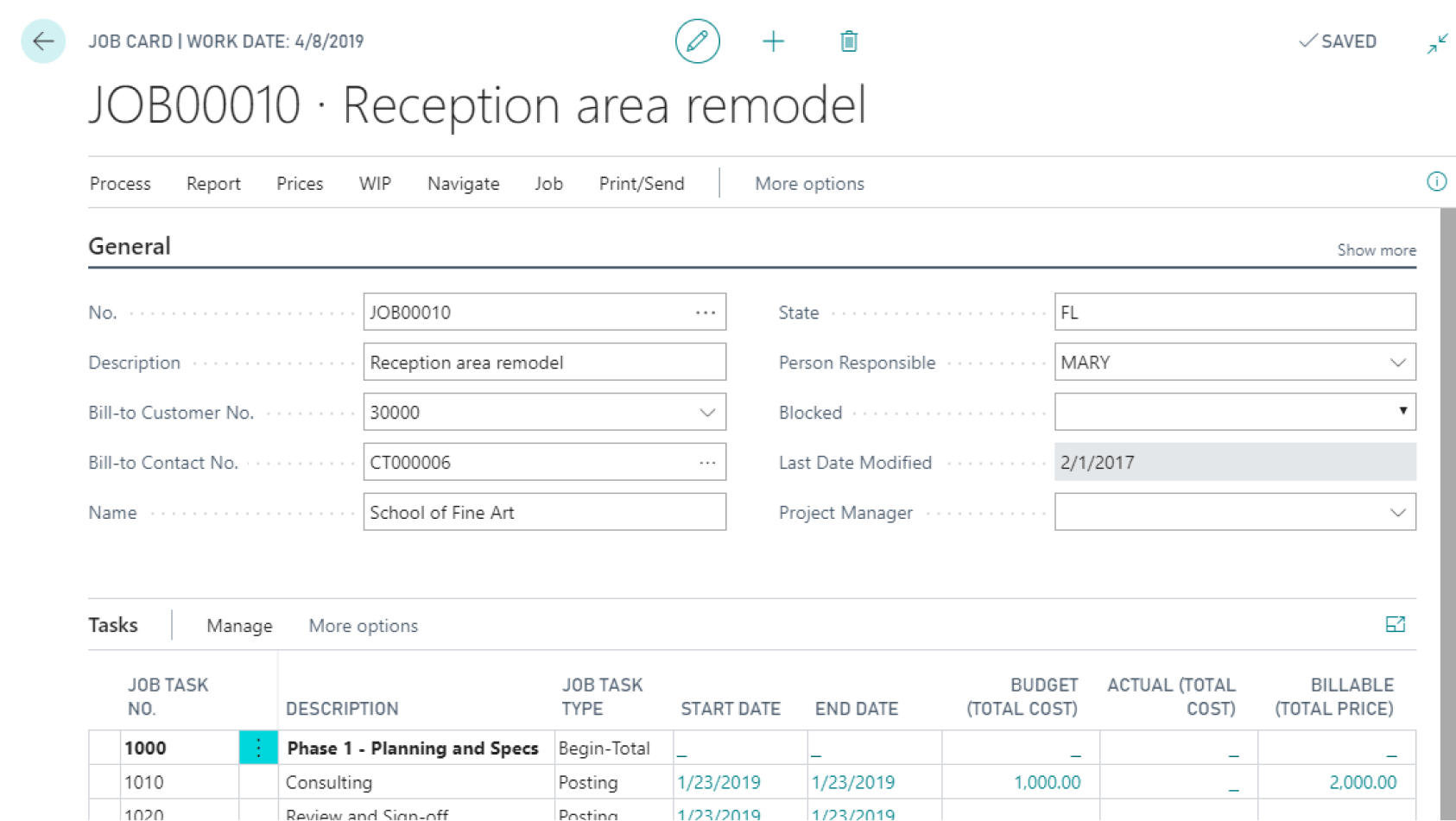 Timesheets - Create, manage, and track client projects in tandem with advanced job costing and reporting capabilities.
Invoice tracking - Track invoicing for clients against planned cost on orders and quotes.
Real-time insights – Track project status, profitability, and resource-usage metrics in real-time.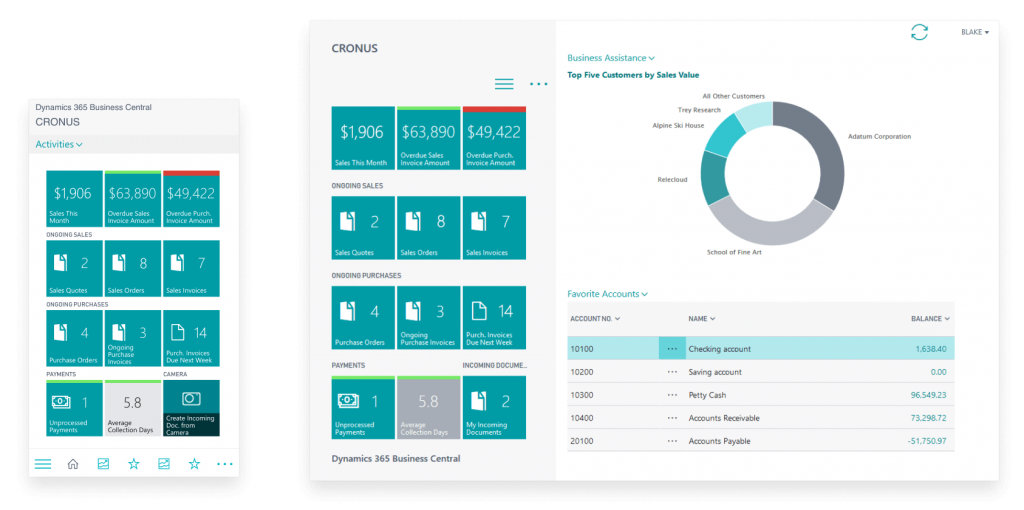 I
Data access – Grant and restrict access to personal data on multiple levels, implement audit trails and set up your business to comply with the General Data Protection Regulation (GDPR).
Automatic Microsoft datacentre encryption – Handle, store, and transmit data securely across your systems while protecting it from unauthorized access.
Mobile access – Get a consistent, intuitive experience across Windows, Android, or iOS devices for mobile access to Microsoft Dynamics 365 Business Central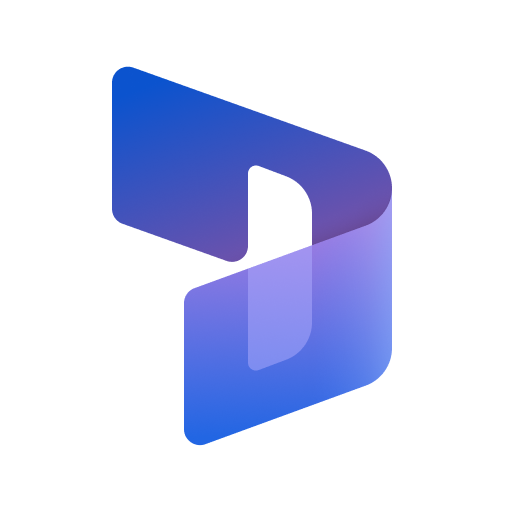 Dynamics 365 Business Central Essential
Beli Sekarang
---
| | |
| --- | --- |
| Bulanan | Rp.1.000.000 |
| Tahunan | Rp.11.000.000 |
Contact us
---
Tertarik menggunakan Microsoft Dynamic 365? sialhakn hubungi sales Executive kami untuk informasi lebih lanjut. Anda bisa mengkonsultasikan sesuai kebutuhan perusahaan anda.
---
Request we contact you
---
Team Expert Dynamic 365 Siap membantu anda,kami akan memberikan solusi untuk kebutuhan anda
---
Phone & e-mail
---
+62-812-8732-0990
sales@axiadata.co.id
---
Opening hours
---
Mon - Fri: 9 AM - 6 PM
Sat: 10 AM - 5 PM