Get Started with Professional Cloud
Powerful Cloud Environment | Hassle-free setup | Simplified Prepaid Billing
Now with multi-domain support
---
1 Websites
1 CPU Core
2 GB RAM
20 GB Disk Space
5 GB Database Space
100 GB Data Transfer
Backups
CDN
Redis Caching
Free SSL
---
3 Websites
2 CPU Core
8 GB RAM
50 GB Disk Space
15 GB Database Space
500 GB Data Transfer
Backups
CDN
Redis Caching
Free SSL
---
5 Websites
4 CPU Core
16 GB RAM
100 GB Disk Space
25 GB Database Space
1000 GB Data Transfer
Backups
CDN
Redis Caching
Free SSL
What makes Professional Cloud better for your business?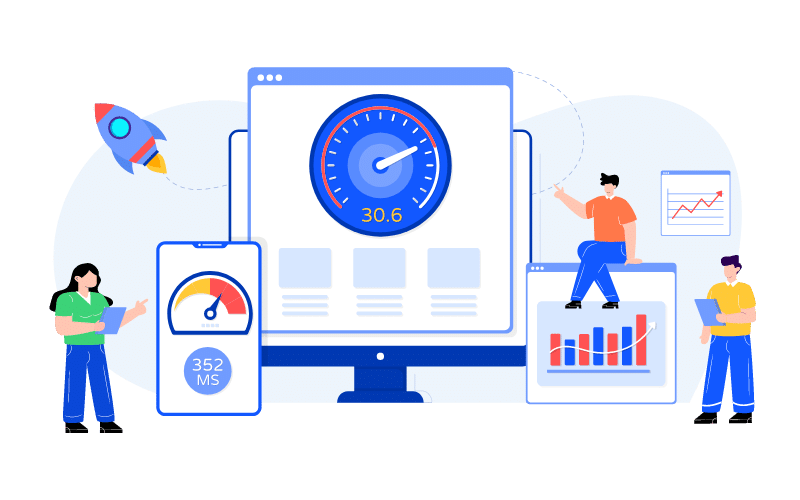 Power of Google Kubernetes Engine - Each web application runs on a highly optimised Kubernetes cluster running on the Google Cloud Platform
Guaranteed Resources - RAM and CPU specially dedicated for you and your web applications; not shared with any one else.
CDN and Caching - Enjoy the power of a pre-integrated Cloudflare CDN, and Redis caching on your database.
Fully Managed Infrastructure – We take care of the infrastructure maintenance for you. No need to waste time on upgrades any more.
Automated Setup – We automatically setup the CMS, SSL, CodeGuard backups, Cloudflare CDN and Redis caching so that you can start using your application immediately.
Easy to use Panel – Use our intuitive panel to manage all your applications and servers from one place.
Prepaid - Pay a flat, upfront and completely transparent fee at the beginning of your tenure.
One Plan, One Fee - You pay for the entire set of services and features. No separate costs for network, CDN, SSL or storage.
No Bill Shocks - Unlike other cloud providers, you wont experience a bill shock at the end of the month, With our flat and transparent cost structure, you enjoy complete peace of mind.
Fully Managed Infrastructure
Highly optimised Kubernetes clusters running on Google Cloud Platform with industry-leading price-performance
SSH & FTP
You get direct SSH access to your cloud account and can also take advantage of FTP for secure file transfer and management.

Powerful and Easy Administration
Our custom panel is packed full of great features and is easy to use. Also, it allows you to manage multiple professional cloud orders from a SINGLE panel!
FAQs
1
Q. What is Professional Cloud?
Professional Cloud hosting is built to simplify cloud hosting for customers. Built on Google's Kubernetes Engine, it is highly optimised to improve your website's performance with enhanced security, scalable and reliable technology. It comes with auto CMS installation that lets you get started immediately without having to worry about server setup. All costs incurred by the customer are upfront (prepaid billing) that allows consistent website performance, especially during sudden traffic spikes from sales or promotions without the BILL SHOCK.
2
Q. How is it different from Cloud Hosting?
Professional Cloud is built on top of Google's Kubernetes Engine and comes with auto CMS deployment. It provides you with superior server performance and instant setup. There is absolutely no effort required from your side to set up the server. Everything including CMS, SSL, Backups, CDN and caching come automatically set up for you to instantly activate them and get started.
3
Q. When should you choose VPS Hosting instead of Professional Cloud?
Although both VPS and Professional Cloud assure you dedicated resources like CPU, RAM and come with SSD drives, Professional Cloud will not provide you with Dedicated IP. If your website is not prone to traffic spikes or your business is not likely to witness major expansion from its current state in the near future, then VPS would be the right fit for you. However if you anticipate an accelerated growth for your website or business, we suggest you to go with Professional Cloud as upgrading to more resources comes with ABSOLUTELY NO downtime.
4
Q. How do I install SSL? Can I use an existing SSL certificate?
Professional Cloud comes with auto installed "Cloudflare" SSL. All you have to do is activate it from the panel itself. Simply follow the steps here to activate your SSL certificate. No, you can use an existing SSL certificate.
Caching is a service that improves application response time by storing copies of the most frequently used data on ephemeral but very fast storage. Redis caching with Professional Cloud solutions is extremely effective at achieving these goals. While caching is commonly used to improve application latency, Redis caching can also help your applications scale.
6
Q. What does the SSH Management process look like?
You can get the server IP, and the username from the Cloud panel. You can reset your root password anytime from the panel to ensure you have maximum security. Using any SSH client from your Windows laptop, or the terminal from your Mac, you can easily SSH into your server.
7
Q. Can I migrate from shared/VPS hosting to Professional Cloud?
As of now, you can migrate from either Shared Hosting or VPS to the Professional Cloud if you are using one of our standard CMSes i.e. WordPress, Drupal, Joomla, Magento. Reach out to the support teams to see how we can help you in this process.